MPS-Shop
You are planning an event, a special occasion – we do have the right card. Top quality. Top prize. Have a look.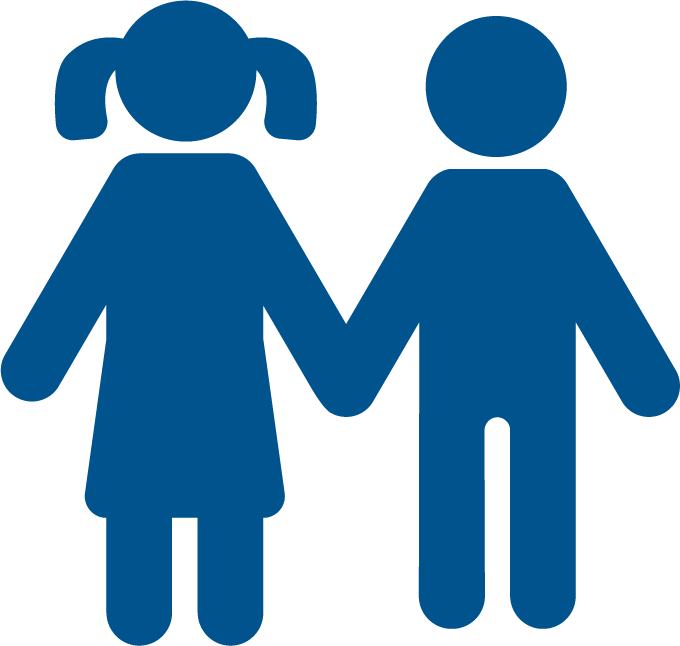 Corona-Ticker
Information and links to corona virus for MPS patients.
Events
Here you find information on events and activities of MPS Austria and further important appointments. 
MPS is rare. But MPS children are real – and need your help. Urgently!
MucoPolySaccharidoses (MPS) are congenital and slow-progressing metabolic diseases, which can be deadly, if left untreated. Due to a defective enzyme, certain metabolites (the mucopolysaccharides) cannot be broken down. When that happens, they build up and store in the cells thus destroying them, which subsequently leads to heavy physical and mental disabilities and severe suffering over years.
The symptoms range from skeletal abnormalities, dysfunctions of inner organs up to impairment of brain function. Some of the children go blind, most of them are hard of hearing and almost all are of small stature. The average life expectancy of an untreated MPS patient is 15 years.
Our Vision
Life with MPS should be worth living
Our Slogan
Creating prospects together – for children with MPS
Make Patients Smile!
Our Mission
We want to make life easier for MPS-children and their families.
We support and provide help in word and deed, emotionally and financially – wherever our help is needed.
Help us help!
Imagine a young family and their adorable little baby. It is developing just fine, learns how to walk and talk, is a ray of sunshine. But suddenly the happy child turns out funny, it becomes an uncontrollable whirlwind, hardly ever sleeps – there is definitely something wrong: diagnosis MPS! The biological clock runs backwards, the child is gradually losing its abilities like talking, walking and even swallowing. It is going to be fed via stomach tube and the parents are faced with the task of doing a 24/7 job caring for it…
What it means to live with MPS is beyond imagination. Therefore, these families do need our help. We don't want to leave them alone, we do want to give them stability and support them on their way. The aim of MPS Austria is to provide in information, explanation, exchange of experience and financial aid – for the social insurance and the health insurance benefits are often not enough.
MPS families should not break down under all that pain and sorrow. Even a life with MPS must be worth living. We must see to it and that's why we need your help.
Your help makes all the difference.
Our MPS ambassador
Wolfgang Böck
"You may know me. But what about MPS?
Well, then you are like me. Never heard of. But since I know about this disease, I am MPS special envoy, because these children need help. They need you. Please help us help, make your donation now."
Wolfgang Böck, known as "Trautmann" from the TV series of the same name and artistic director of the "Schloss-Spiele Kobersdorf" has been committed to MPS children for years and appears in public as prominent envoy of the Austrian MPS society.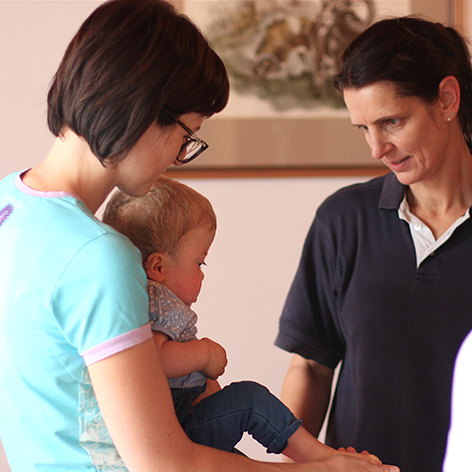 The diagnosis "MPS" often causes tragedies. We from the Austrian MPS Society go along this way together with our MPS-families, we are there for them in all situations and help to make life for their severely ill children worth living as best we can – emotionally, practically and financially
MPS is rare and unknown. But for MPS children and their families this disease is harsh reality and they need every possible help. Therefore it is our aim to make the general public aware of this sneaky and underhanded disease and its consequences.
Your donation gives us hope and confidence that we can be there for our MPS children when stairs become an insurmountable obstacle, unlocking doors is a strenuous activity, when expensive orthopedic care is required, a therapy to promote mobility or to alleviate pain, if support is required for the strenuous care, the procurement of necessary aids becomes a problem.
Because then they need help! Ours and yours. THANK YOU!
Your donation gives quality of life!
>> PLEASE DONATE NOW!
Our MPS kids – everything else out of the ordinary.
Blog posts only available in German.
Living with MPS.
(Long Version)
MPS Austria.
(Short Version)

This link is a donor link: smile.amazon.de is nothing else but the amazon you know. The same products, the same prices, the same service. Smile. Amazon is a simple way for customers to support a non-profit organisation of your choice without additional costs with every purchase. Click the amazon smile logo, log in as customer and choose the aid organisation you want to support with your purchase. Amazon Smile started on 11 November 2016 in Germany and Austria: Amazon donates 0,5% of the sale price of its qualifying smile.amazon.de – purchases to the selected charity.
This is how amazon customers can support non-profit organisations with 0,5% via the amazon smile program.
Main account
VKB: VKBLAT2L | AT07 1860 0000 1700 5000
Account for scientific research (earmarked)
VKB: VKBLAT2L | AT52 1860 0000 1700 0019
account for therapy and treatment (earmarked)
VKB: VKBLAT2L | AT05 1860 0000 1702 3854
Account for mailing cost
Raiffeisen: RZOOAT2L736 | AT61 3473 6000 0011 1211