MPS is a rare disease. Nevertheless, MPS children are a reality – and they need help. Now!
MukoPolySaccharidoses (MPS for short) are congenital, slowly progressing and fatal metabolic diseases. Due to an enzyme defect, certain metabolic products, the mucopolysaccharides, are not broken down but stored in body cells. This "metabolic waste" accumulates and destroys these cells. This leads to severe physical and / or mental impairments and years of severe suffering.
The symptoms range from skeletal deformities to functional impairments of internal organs to severe disorders of brain function. Some patients go blind, most are hard of hearing, almost all are short. The average life expectancy of these children is 15 years.
Our Vision
Living with MPS should be worth living. MukoPolySaccharidoses must be curable.
Our Motto
Creating perspectives together – for children with MPS.
Make Patients Smile!
Our Mission
We want to make the life and everyday life easier for MPS children and their families.
We support them with advice and action, emotionally and financially – wherever our help is needed.
Help us to help!
Imagine a young family – she is having a wonderful baby and is enjoying it very much. The baby develops wonderfully, learns to walk, learns to speak, is the sunshine of the family. But suddenly the happy child turns into an uncontrolled whirlwind, it hardly sleeps – something is wrong: Diagnosis MPS! The child will quickly forget everything it has learned. Soon it will no longer be able to speak and walk, not even be able to swallow. It will have to be fed artificially via a tube, and the parents will lovingly care for it around the clock …
What it means to live with MPS is unimaginable. That is why these families absolutely need our help. We don't want to leave them alone, we want to catch them and go the hard way with them. MPS Austria supports these families with information and experience, but also financially – because social and health insurance benefits are often simply not sufficient.
MPS families should not have to break down because of their suffering, life with MPS must also be worth living. We want to take care of that.
And for that we need your help.
Because your help makes the difference!
Our MPS ambassador
Wolfgang Böck
"Maybe you know me. But MPS?
You are probably like me there. Never heard. Since I know what that is, I have been an MPS ambassador because these children need help. Yours too. Please help to help, donate to MPS! "
Wolfgang Böck, known among others as "Trautmann" from the TV series of the same name and as artistic director of the Schloss-Spiele Kobersdorf has been committed to our MPS children for years and acts as a prominent ambassador for MPS Austria.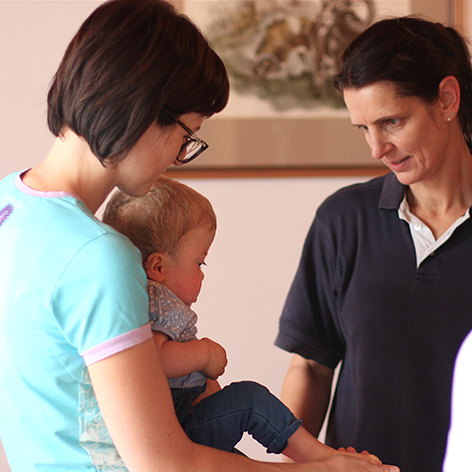 The diagnosis "MPS" often triggers tragedies. We at MPS Austria walk the path together with our MPS families, are there for them in all situations and help to make the lives of their seriously ill children as livable as possible – emotionally, practically and financially.
MPS is rare and unknown. For MPS children and their families, this disease is a hard reality and they need every help. MPS Austria therefore strives to ensure that this insidious disease and its consequences are perceived more consciously by the general public.
Your donation gives us hope and confidence that we can be there for our MPS children when stairs become an insurmountable obstacle, unlocking doors is a strenuous activity, when expensive orthopedic care is required, a therapy to promote mobility or to alleviate pain, if support is required for the strenuous care, the procurement of necessary aids becomes a problem.
Because then they need help! Ours and yours. THANK YOU!
Your donation gives quality of life!
>> PLEASE DONATE NOW!
Our MPS kids – everything else out of the ordinary.
Blog posts only available in German.
Leben mit MPS.
(Long Version)
MPS Austria.
(Short Version)
Main Account
VKB: VKBLAT2L | AT07 1860 0000 1700 5000
Research Account (dedicated)
VKB: VKBLAT2L | AT52 1860 0000 1700 0019
Therapy Account (dedicated)
VKB: VKBLAT2L | AT05 1860 0000 1702 3854
Donation Mailing Account
Raiffeisen: RZOOAT2L736 | AT61 3473 6000 0011 1211
Gesellschaft für Mukopolysaccharidosen
und ähnliche Erkrankungen
Michaela Weigl
A - 4612 Finklham 90
Phone & Fax: + 43-7249-47795
Mail: office@mps-austria.at
ZVR: 423245305 | DVR: 10616741
Follow us: